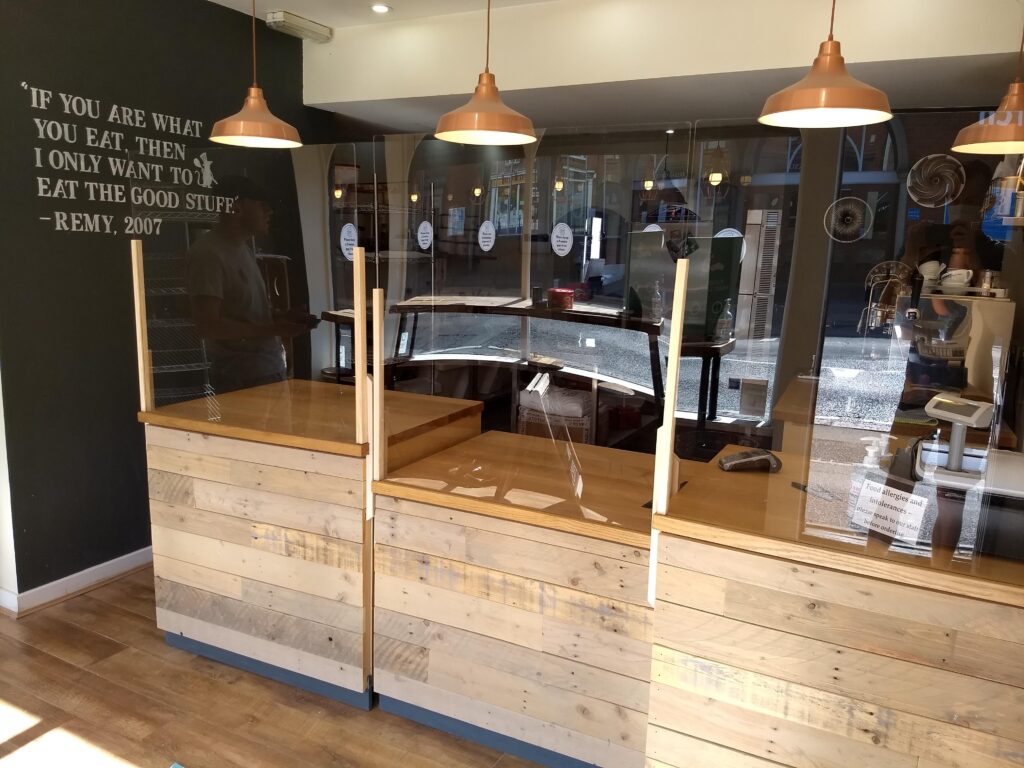 Handmade furniture
Beautiful and functional pieces handmade to your requirements.
This is a set of three bakery shop counters that I made for the Little Buzzard Bakery in Leighton Buzzard. They have solid English oak worktops, reclaimed pallet wood fronts, and heavy-duty birch plywood bodies. Each one can be moved around the bakery on caster wheels.
The supports for the acrylic Covid screens were added as an emergency early in the pandemic.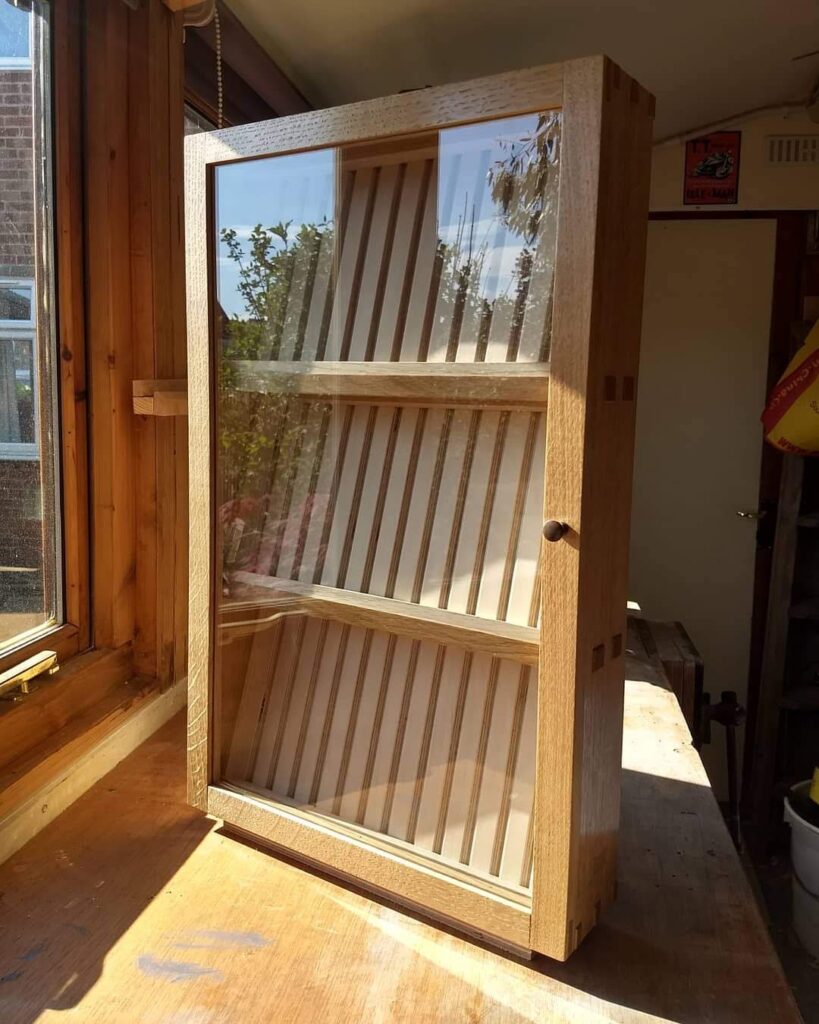 Bespoke woodworking
Unique furniture, made in Leighton Buzzard from solid wood using traditional techniques.
Here is a cabinet I made for a local author to display their collection of fountain pens. The cabinet is made of quarter-sawn oak with dovetail and mortice and tenon construction. It hangs on the wall via a French cleat.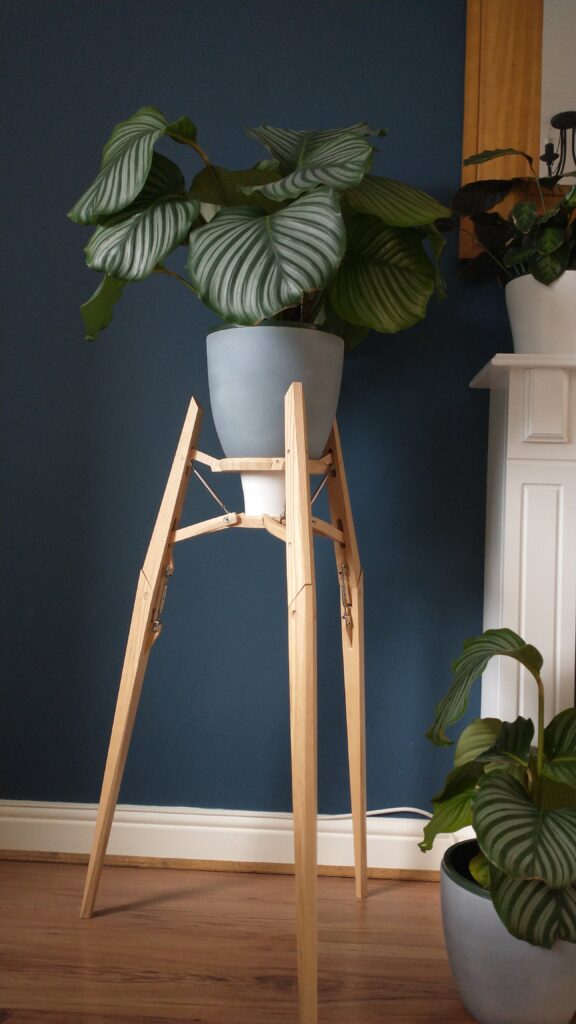 Weird projects
The most unusual projects are the most exciting! I particularly love curved forms inspired by nature, spindly mechanical sci-fi linkages, and the slender shapes of aviation.
This articulated tripod plant stand is made from ash, with maple struts and stainless steel hardware. Every joint is adjustable.
Let's talk about your project and how I can help